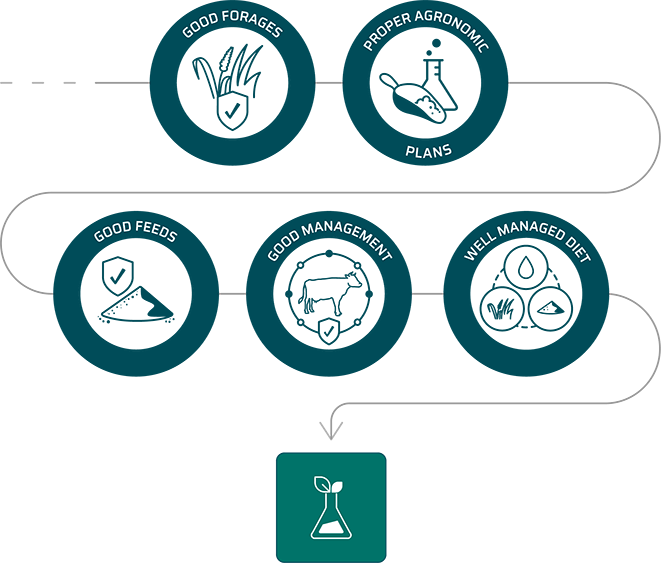 ARBORA
PHYTOCOMPLEXES THOUGHT BY NUTRITIONISTS
Products with specific actions on the gastrointestinal and integumentary systems, on the hepatic metabolism, on the immune system and therefore on the inflammatory processes.
AMINOLAC
Toasted feedstuff for high milk production cows
Coextruded protein-based and energetic sources to guarantee high bioavailability of nutrients and to increase forages/concentrates ratio for animal welfare.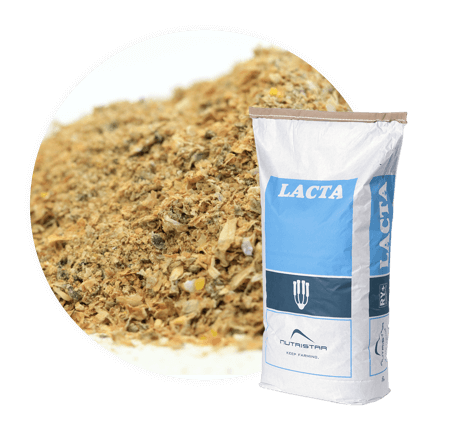 LACTA
SPECIFIC FEEDSTUFF FOR DAIRY COWS
Diversified products to cover all nutritional requirements in every lactation stage of dairy cows.
D-ETIC
Complementary feeds
for dairy cows
Products supporting the intense metabolic effort of dairy cows in both production and dry period.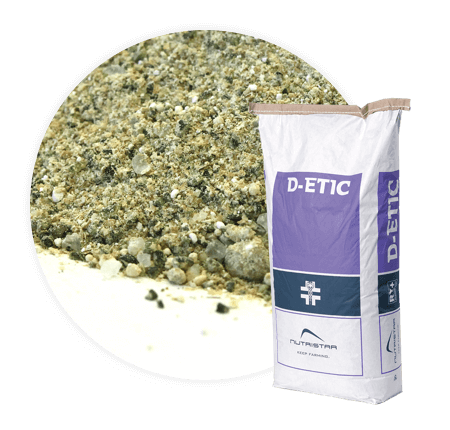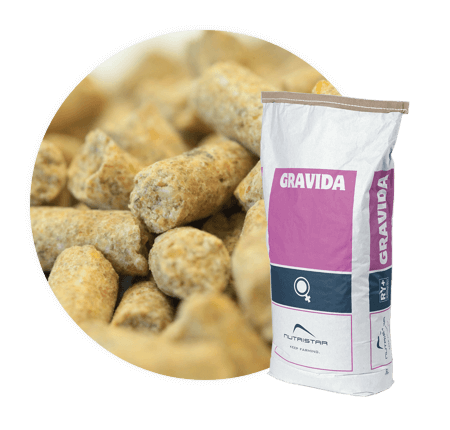 GRAVIDA
Specific feedstuff for dry cows
Feedstuff designed to respect the cow's and foetus' requirements ; it prepares the cows to the delivery, limiting metabolic disorders and promoting a good start for lactation.
JUNIA
Feedstuff for the growth period
Specific products for young animals with a strong attention to the first life stages and to the growth before the production period.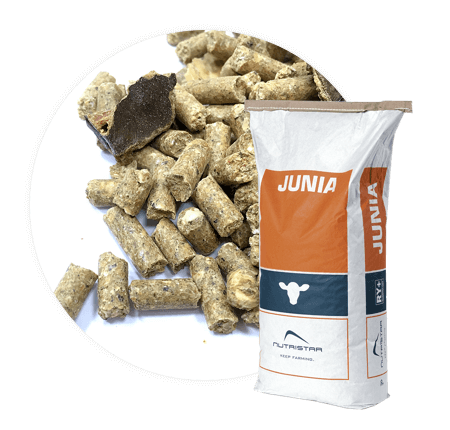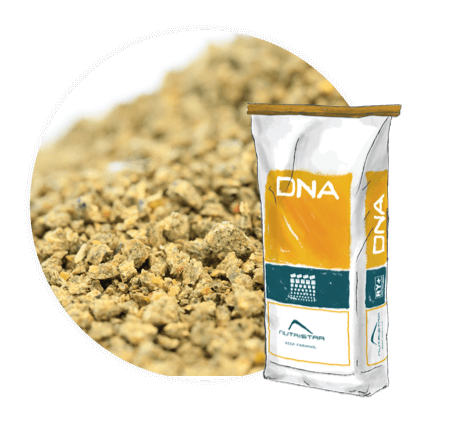 DNA
Complementary feedstuff with only raw materials for dairy cows
Not integrated feedstuff based on carbohydrate, protein and fibre for a balanced nutrition, suitable for all the DOP specifications.
I-LIPO
Fats and fatty feedstuff as diversified source of energy.
I-LIPO is a line of products which contains fats with excellent acidic profiles, accompanied by Tasco or by pass proteins to deal with critical period of production.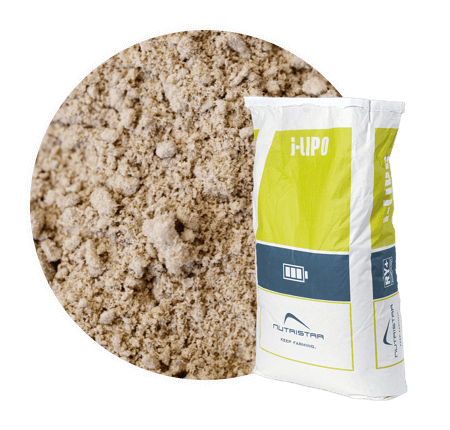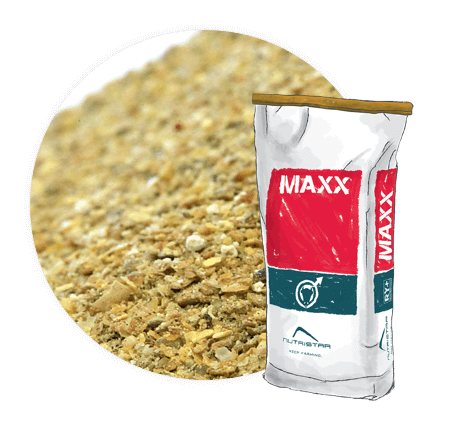 MAXX
Complementary feedstuff for bulls
Feedstuff and mineral supplements adapted to the nutritional requirements of growing and fattening stage of different breeds
VETIC
A real support to critical dairy cow's stages
Vetic is the nutraceutical line for dairy cows: complementary and dietetic feedstuffs easy to administer, essential to deal with critical periods and to obtain an immediate recovery.
TASCO
PREBIOTIC POWER FROM THE OCEAN
Tasco is a natural feed of marine origin rich in components that are unique to marine algae,
cannot be found in terrestrial plants that have shown a prebiotic effect 5 times more powerful than that of the traditional prebiotics.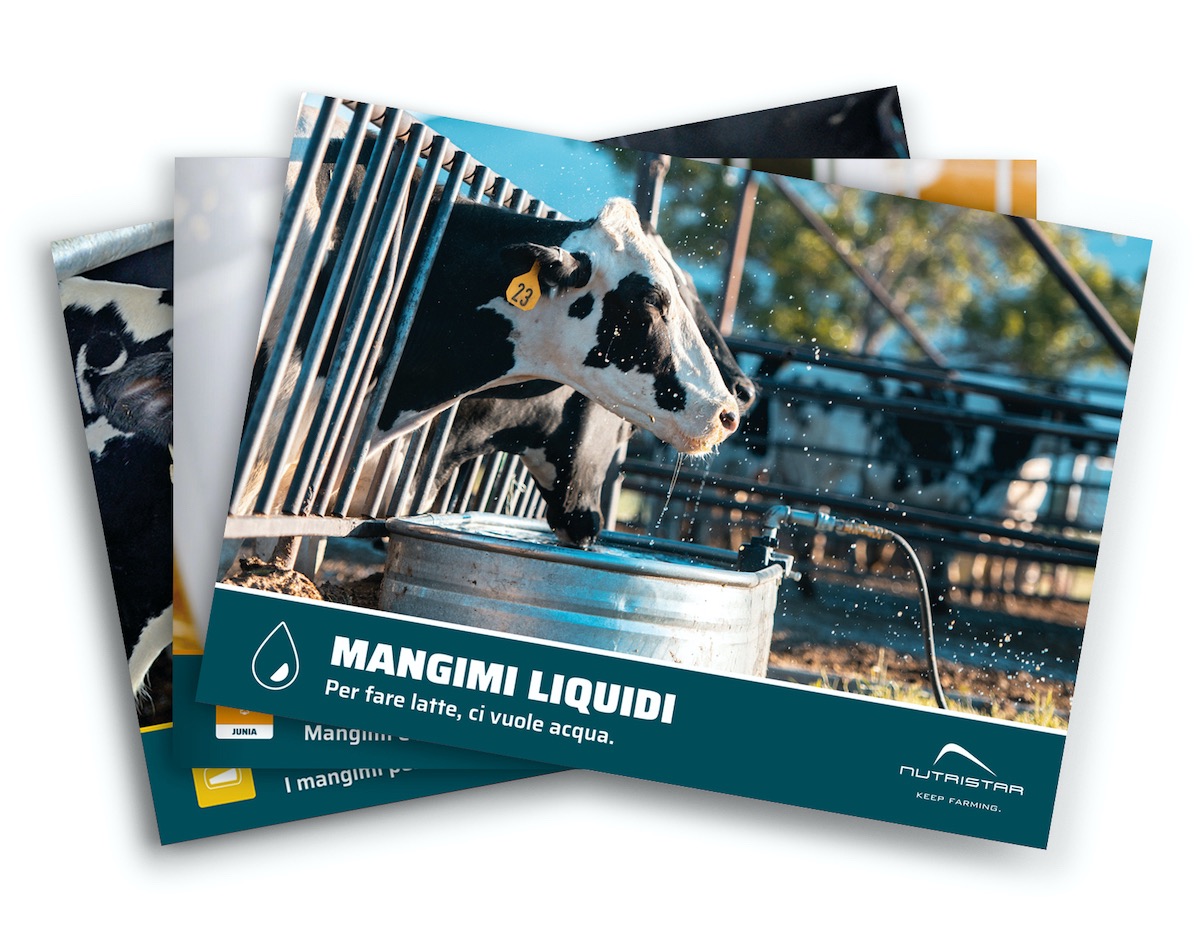 Get the catalog
At your home
Fill in the fields