JUNIA PRODUCTS
Specific feedstuff and supplements for growing animals.
WEANING MILK
5 kind of weaning milk for different management approaches.
BORN
Specific products for young animals with strong attention to the early life stages and to the prepubertal growth, suitable for different management.
HEIFER
Feedstuff and supplements allowing the maximum genetic expression of young animals until the first delivery.
RUMINOLOGY
The method that makes the resources that every breeder has access to is more efficient. It innovatively innovates the chemical and physical analyzes collected on the stall to reach the maximum expression of the mixer wagon system – corporate fodder – concentrated.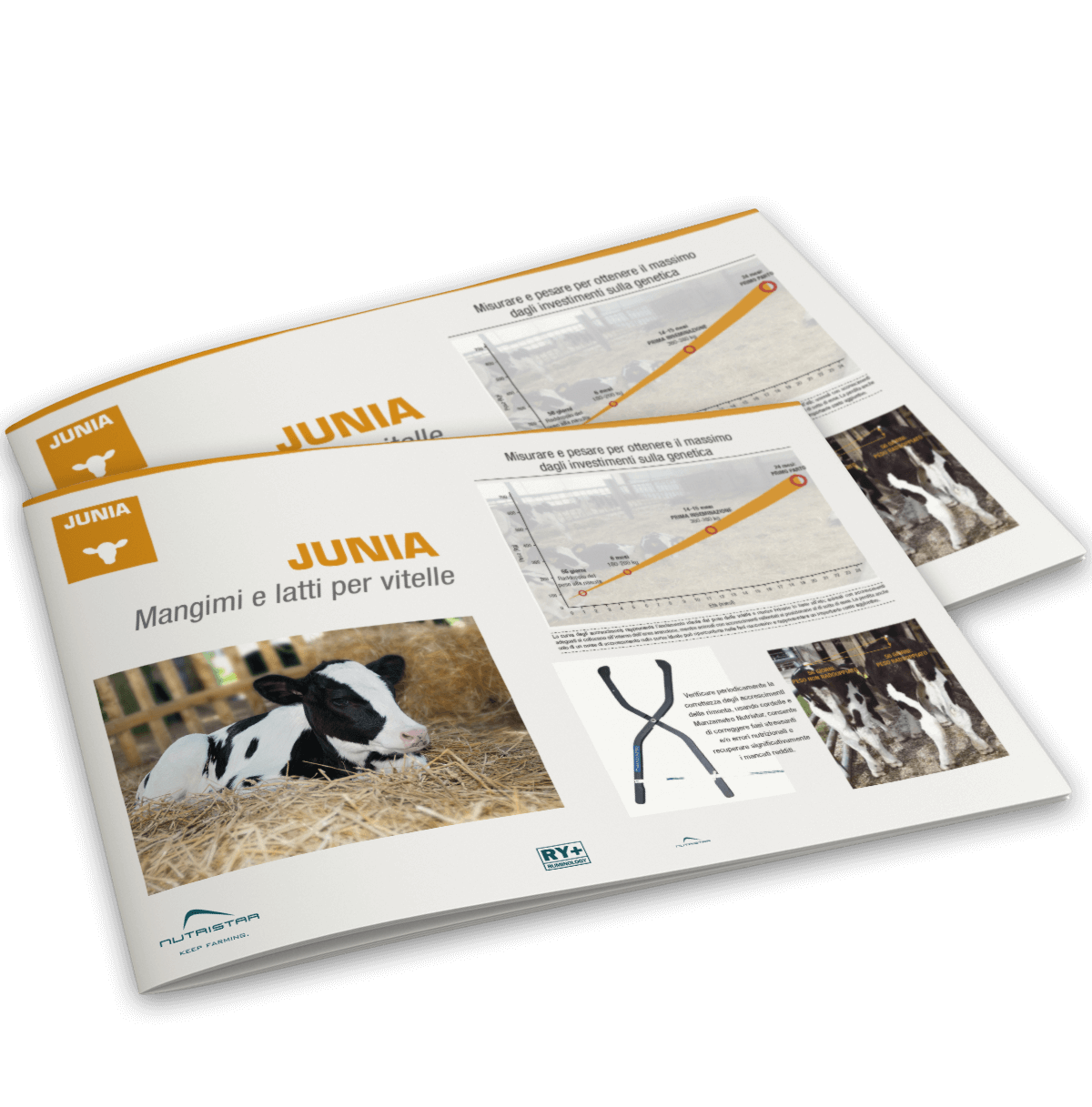 Get the catalog
At your home
Fill in the fields